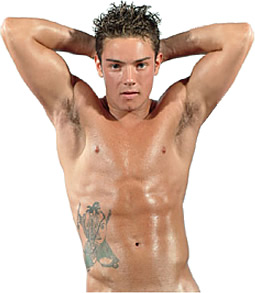 Poppers {q

&

a}
Got a question? Chances are, the answer is right on this page :-)
If not, just drop us a line and we'll take care of your needs right away!
Poppers? What are they?
Poppers is the popular term for liquid, nitrite-based air odorants that include amyl nitrate, butyl nitrate and isobutyl nitrate. First manufactured by Burroughs Wellcome and Eli Lilly and Company, nitrite odorants used to come in glass capsules that made a popping noise when broken to release their scent – hence the name "poppers".
What are poppers for?
Poppers are effective room odorizers capable of creating a relaxed, sensual atmosphere. Consequently, it is not surprising that most bottles of poppers bought ultimately end up in people's bedrooms ;-)
Why should I buy online?
Because buying poppers "on the street", so to speak, is rarely a good idea – you might not get what you've bargained for.
Buy Poppers .Net is the online retail arm of Pleasure Dome Logistix, the world's second largest distributor of poppers. We are a professional, dedicated operation, not a backstreet store. We know our stuff, and we know it's the stuff in the bottle that matters to you. We know you want your poppers real, fresh and potent – and that's exactly what we deliver. No weaklings, off-brands or knock-offs.
Do you guarantee delivery?
Yes, we do – we deliver every single order, period. If your package gets lost in the mail (which is very rare but can and does happen once in a while), we will reship it at no charge to you.
How soon will my order ship?
We know fast delivery is important to you so we won't let you wait.
We run a fully automated order-processing system and warehouse / dispatch facilities, so all orders are processed as soon as we receive them and shipped out promptly – often within hours of order placement.
Please note however that we do not ship on Saturdays or Sundays; orders received after business hours on Friday will not ship until Monday morning.
When will my order arrive?
That depends on your location in the world. If you are in Europe or North America, you'll typically receive your order within 4 to 7 days. Asia Pacific, South American and other customers please allow up to 8-10 days.
How much is shipping?
We charge a flat shipping fee of just $6.00 (or €5.00 / £4.00), regardless of the size of your order and regardless of your location in the world. The shipping fee is automatically added to your total at checkout so you will know exactly what you will pay.
How can I pay?
We accept Visa, MasterCard and American Express through a secure payment gateway. We regret we do not accept wire transfers, checks, money orders or PayPal.
I have another question!
Sure, no problem (...and sorry we haven't answered it here). Please get in touch and we'll get right back to you.

Home | Buy online | Q&A | Track order | Contact
Copyright © 2021 Buy Poppers {dot} Net